With the Turks and Caicos borders opening again on July 22nd 2020, many people wishing to take a Turks and Caicos vacation are wondering about the government regulations that apply to their travel and how it will affect their arrival and subsequent vacation.
The TCI government regulations dictate certain conditions for arriving visitors which follow a similar pattern to other Caribbean countries that have already opened borders. These regulations follow three main criteria.
COVID-19 Test
All arriving passengers are required to have a COVID-19 test with a negative result. The test must be completed at an accredited facility within 72 hours of your arrival in TCI. The test should be a PCR test (Polymerase Chain Reaction). This is a quick test that uses a nasal or throat swab to collect a sample for testing. It will show if the patient currently has COVID-19. It is not the same as a blood antibody test which indicates a previous infection.
PCR tests are the most accurate of the available testing options . The majority of test enters send the collected swab samples to a centralized lab for processing and this could take up to a few days. There are two rapid PCR tests that use specialized equipment. The equipment from Abbot Laboratories can provide results within 13 minutes. It is recommended that you check results lead times with the testing center.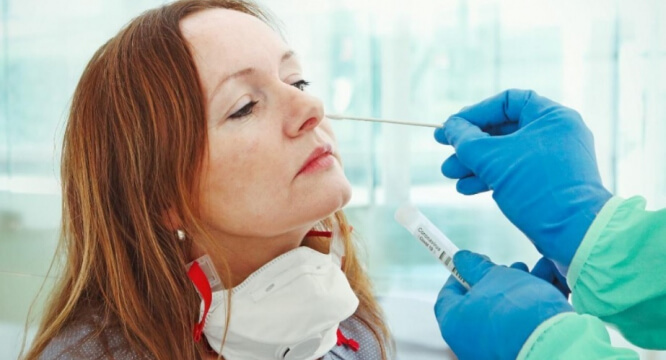 The test is available quite readily depending on your local area. Call your local health authority to find local testing stations and the availability of tests. An online search for COVID PCR test in your nearest urban area will provide the information you need. Many areas have drive-through testing such as this health company in Atlanta, GA. Results can also be accessed through online portals such as this one for residents in Ontario, Canada.
It had been reported elsewhere that **** the TCI Government has recognized that getting a test done and a result returned so soon before you take off for your vacation could be a problem for some visitors. Any person who is unable to complete this and arrives in TCI without the necessary clearances then you will be tested on your arrival. You will however be required to self-isolate in quarantine in your place of residence until the result is received. The current indications are that this will be within 24 hours however, this can depend on the volume of testing being done. Therefore, to avoid interruptions to your vacation it is strongly recommended that you complete a test in your country of origin. This will make for an interrupted vacation for you and less pressure on the Health Authorities in Turks and Caicos
**** NOTE: Amendment to the above paragraph . This information is not officially confirmed the TCI Government and should not be relied upon. The latest update on the Tourism Website makes no mention of this and specifies that visitors cannot even board a plane until they have the necessary clearances. See more information here
Updated July 7th 2020
A 14-day quarantine period will not be required for visitors once they have tested negative for the virus.
Medical Travel Insurance Coverage.
The second requirement for travelers is to have a medical travel insurance that will cover you if you contract COVID-19 . Note that this is 'medical' travel insurance. This is not merely a travel insurance that covers you for trip cancellation, lost luggage etc. A medical travel policy will cover the cost of medical expenses incurred whilst you are on vacation. It should also address coverage for a medical evacuation if needed. There are some companies that seems to offer coverage for COVID-19 such as World Nomads and Seven Corners but please double check the details prior to booking. Do not assume cover.
---
Note : Credit Card insurance cover – It is important to note that while some travel credit cards offer mild insurance coverage, it is often not comprehensive. If you lose your luggage, get stranded due to airline problems, or need to travel for family medical emergencies, you may be covered. However, it is very rare, if not impossible, to find a travel credit card that offers medical coverage in any capacity. If you're looking for travel insurance, it is suggested you look elsewhere for a more comprehensive plan.
---
Be aware that many insurers stopped providing coverage related to COVID-18 after the WHO declared a pandemic on March 11th 2020. The number of flight cancelations caused a problem for the insurance industry with the average cancelation claim costing over $840 per person.
This means that to travel into Turks and Caicos you will need a specific type of policy that will cover you for COVID-19. There are some insurers that will provide cover if you contract the virus while you are away, but most do not provide coverage for pre-existing conditions.
Once you have arranged and paid for your policy the insurer will provide what is know as a 'Visa Letter' which is a document showing the company name, your name and details of the coverage provided.
TCI Assured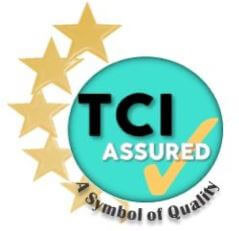 As all travelers will know only too well, airport security, customs clearance and immigrations control can cause delays on arrival. Add the need to check health clearances and problems can quickly escalate.
To smooth out the airport arrival process the Turks and Caicos Tourist Board will be publishing an online portal and app on their website at www.turksandcaciostourism.com. This is named "TCI Assured" and it will be available from early August 2020. The TCI Assured system will enable visitors to upload their test results, insurance Visa Letters and a completed health screening questionnaire. Once completed, the site will the issue a TCI Assured certification sticker
When you arrive at the airport you will be required to show the badge which demonstrates that you meet the requirements and you will be able to quickly proceed on your way to start your vacation.
Gracehaven Villa has a full safety protocol designed to protect visitors which is certified by the TCI Environmental Health Department .
NOTE: July 4th 2020
With rapid changes that take place in the COVID-19 ID health crisis the TCI Government may amend regulations at any time to suit the current situation. Please check frequently on the TCI Tourism website for any updates. Gracehaven Villas Ltd provides the above only for the benefit of its clients and does not provide any guarantees or have an affiliation with any of the organizations, insurance or travel businesses referred to or linked in this post
UPDATE: August 5th 2020
We have a new post on this subject with updated information on the requirements and the process that visitors are required to follow. Please the the latest on travel to Turks and Caicos here.