Self-catering vs resort – Providenciales, Turks and Caicos Islands
When looking for a vacation, many people ask this question.Not so long ago the dilemma rarely arose as the private villa vacation was the reserve of the more affluent and the average traveler would gravitate to a hotel because it tended to be easier to arrange and less expensive. Nowadays however, this question has become the norm ever since the independent stay became more mainstream. This rise in popularity has been driven by the internet presence of third party booking portals such as AirBNB and VRBO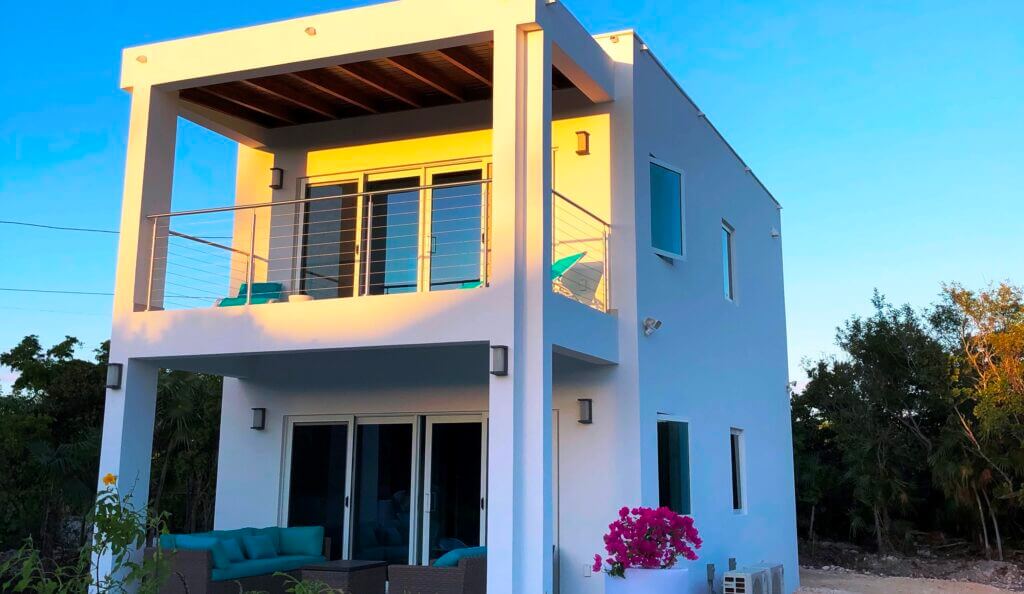 There is no right answer to this question other than – whatever is right for you.
So, let's examine the factors that would influence your choice. We also need to factor in the impact of the global Corona virus ( COVID-19) pandemic too as this is relevant to the decision.
Plenty of choices
What options does Providenciales offer in vacation accommodation? A google search fro Providenciales hotels revels around 140 results although this will contain some duplicate as also some villas/houses that are describing themselves as hotels. The true resorts hotels themselves range from small family hotels like the Ports of Call or The Island Club Turks to huge corporate owned such as the Shore Club and the currently under construction Andaz Hyatt and the Ritz-Carlton Residences. There are a limited number of all-inclusive resorts in Turks and Caicos including Beaches and Blue Haven. Naturally, these cover a wide range of budgets for the traveler. You pay your money and you take your choice here.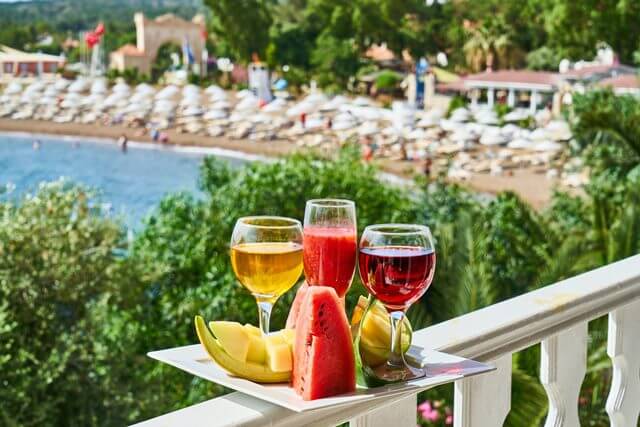 Conversely, for the independent travelers there are in the region of 1,350 private homes or villas to choose from as well. These range from $150 per night to many $1,000's for the high-end large luxury villas for which Turks and Caicos is so well known
Your choice will depend on your own personal preference once you have weighed up the influencing factors. Below we look at the major considerations in making the decision. This list is not exhaustive
Prices?
With such a wide range of options it is difficult to make any comparison between a resort and a villa stay because you can essentially find anything to suit your budget. The broad question as to which is better value depends on your own needs. For example, if is just as feasible to possible to stay in a villa, buy your own simple food an BBQ everyday as it is to eat out at restaurants every night. It's up to you. This does mean that the overall cost of your holiday is harder to determine and your may overspend. The same applies to a hotel stay unless you are in an all-inclusive resort, in which case you know precisely your cost and only need to account for outside gift shopping etc.
To assist with your budgeting decisions the information taken from the Turks and Caicos governements Departing Visitor survey in 2017 showed that the average visitor spent approximately $220 per day on non-packaged expenditures versus $256 on packaged expenditures.*
*Source – 2017 Departing Visitors Survey – TCI Department of Statistics
Catered environment or not?
A hotel stay is a catered environment meaning that the food and drinks that you have are provided from a menu. Whilst this may be a good thing in terms of convenience, it means that you have less control over what is offered. You may also find that there is as much variation in quality of food as there is in the nightly rates. If you are not keen on the food provided, then that's a shame because you've paid for it already and likely paid a lot. That results in a lot of potential waste. In a self-catering villa you decide what you would like to eat and spend as little or as much as you like to suit your budget. This gives you more freedom to choose and less wasted money.
Free time?
In a resort you may be limited to the times that you can eat, you may have long wait times if it is busy in the restaurants and you have less choice as to when you want to eat if kitchens are closed at certain times. Conversely, as a self-caterer you can eat whenever you like, even 3.00 a.m. if you feel so inclined. But you will have to spend some time preparing and cleaning up after.
Freedom of choice?
Many hotels provide a lot of recreational options and pastimes for their guests. You may have numerous options like watersports, and other outdoor activities and tours on hand and available. Bear in mind unless you are at an all-inclusive these all come at a price. This can hit your budget too if you don't keep an eye of things. The same will apply to a self-catering villa stay but you will have more freedom of choice as to when and where you can partake of these. You may also find that the cost is less outside of the hotels.
Privacy and safety
It's in the areas of privacy and safety where the self-catering villa visitor has a distinct advantage. Staying in your own exclusive villa rental means that you have total control over your environment. With a whole building at your disposal, occupied by only the members of your party, you can manage your own space and how you behave there with no outside interference. No interruptions, no concerns over the behavior of others and just yourselves to focus on.
This is particularly pertinent with the current world health concerns. Your own safety is in your hands only. This assumes that that the villa you are staying in has adequate safety, cleaning and disinfecting protocols relating to COVID-19. This is something you should be checking stringently before booking. In a private villa like this you have none of the concerns that a hotel visitor would have over sharing common areas with any number of other visitors. Restaurant utensils, dinner condiment containers, bar facilities and even swimming pool equipment and patio furniture can be difficult to manage in health terms. Sharing these facilities with many other residents is a concern.
Character and Experience
Both resorts and villas will have their own individual character of the building and immediate environment. This is an entirely subjective judgment and as personal to you as it can be. Only you will know whether you prefer to be waited on at your leisure or independently enjoying your own individual surroundings. Do you prefer to have the opportunity to mingle with lots of other people in the resort or choose to do as much or as little socializing as you like independently in your villa?
In summary the answer to the question' Should I vacation in a private villa or a resort?' is in fact entirely up to you and your own preferences. We'd love you to stay at Gracehaven Villa but ultimately – you will just be you!