We always aim to provide a carefree vacation for our guests at Gracehaven Villa. We know that when you are away your priority is to relax and enjoy yourselves. To make your stay as comfortable and as unforgettable as possible we like to provide extra services for you to take advantage of if you wish. We have several local businesses who can cater to your wants and needs.
Our vendors can provide a range of services, from doing your shopping so you can spend more time relaxing, completing administrative work, and many other Concierge services
If you feel like spoiling yourself with some extra pampering then we have arranged special discount rates on Mobile Spa treatments, You have the option of attending the sap or having them come right to the villa.
How about a Private chef service? No going out, no spending time cooking. Simply st and relax on the pool deck while your own private chef prepares your meal.
Outside of the villa we are also pleased to provide guest discounts on boat tours and watersports.
See more details on these add-on options below:
CONCIERGE SERVICES
Gracehaven Villas has the valuable advantage of welcoming their guests using services provided by Jewel's Property Management. Your vacation will start off just right with exceptional client care from Jewel's principal, Kennetta Lee.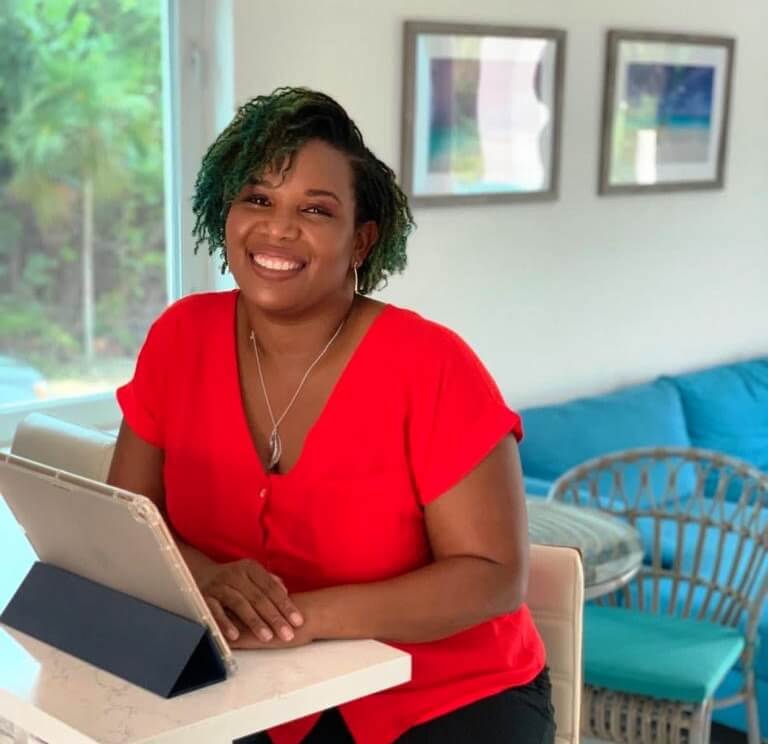 Although born in Brooklyn, NY Kennetta is the daughter of a Turks and Caicos Belonger who originates from the island of Salt Cay. Growing up in New York, she was at City University New York's Brooklyn College but spent many of her summers as a child in Turks and Caicos. Realizing that TCI was such a delightful place to live she returned to Providenciales, preferring the lifestyle and the year-round sunshine.
She spent several years working at the renowned Beaches resort in Guest Relations and Customer Retention where she not only learned to cater for clients with a top-class level of service but also became a Certified Travel Advisor in the process.
Kennetta now operates her own business consisting of Jewel's Property Management Services, and Jewel's Virtual Administrative and Management Services.
Through her business she personally welcomes incoming Gracehaven clients with a full and friendly meet and greet along with a villa orientation tour so that our guests start their vacation with all the information they need for a relaxing stay. As a resident Turks and Caicos Islander she can answer all guest questions and provide a wealth of helpful advice on the local area, facilities and more. She is always on hand to take care of any client needs at a moment's notice.
Our guests appreciate her service and often mention her specifically in the great reviews that we receive.
For more information:
Jewel's Property Management Services
Jewel's Virtual Administrative and Management Services
Tel; 649 347 9311
Email: [email protected]
---
Mobile Spa treatments :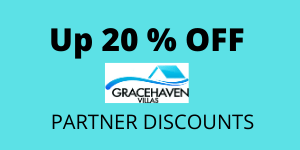 Guests at Gracehaven Villas Turks and Caicos can enjoy relaxing spa treatments such as Thai or Hawaiian massage, reflexology, salt crystal scrub and more right at the villa. We have partnered with Deluxe Day Spa who offer mobile services and can visit you whenever suits. Enjoy a relaxing massage indoors, on the balcony or beside the pool. What's more you can get a special GraceHaven Villas discount of 20% on all main services and treatments ( nail spa service is excluded).
Spa-menu_2

To book a spa treatment just let your villa host know and they will arrange it or call 649 – 343-6029.
Private Chef Service
There is no better way to unwind after a day's adventuring on the beach than to have your own chef prepare a delightful meal while you chill out on the patio with pre-dinner drinks.
Our chef service will provide exquisite meals. Just tell him what sort of food you would like and it will appear when you want it. Our chef's will keep the kitchen spotlessly clean, observe and specific dietary requirements and clean up after . Choose breakfast, lunch or dinner. All all three!
Our partner chef was born in Jamaica but grew up in TCI , working at Beaches Resort from age 17 and also worked at the luxurious Amanyara resort in Providenciales' North West Point. He has cooked for many celebrities including Alicia Keys and Cardi B