The Turks and Caicos Islands, with some of the best beaches in the world, exquisite turquoise seas, and sunny weather continue to grow as a vacation destination. The latest Turks and Caicos Tourism visitor statistics report show that the Islands continued to be busy in Quarter 1 of 2022, breaking records again. The Islands attracted 138,762 arrivals by air in the period which is 98% of the pre-pandemic visitor volume in 2019. The amount of tourist traffic increased each month in the first quarter with 34,057 January visitors, 44,596 in February, and 60,109 in March. The February figure was a whopping 248% year-on-year increase.
More and more people are discovering the attractions the Islands have to offer and how convenient it is to travel here, being just a short 90-minute flight from Miami.
This is good news for the island's economy of course as the tourism industry represents a vast proportion of their revenue. With visitor numbers rebounding in the post-pandemic travel era, this enables the Islands to invest in further infrastructure developments. This includes planned improvements to the main Providenciales International Airport. Just this week the government began a much-needed extra reception area to provide shelter from the sun and occasional rainstorms for passengers as they disembark from their flights as part of the $12 million improvement program for the terminal.
One small point to note though is that high demand can sometimes put the local car rental companies at capacity. With only limited numbers of available vehicles on the Island, there have been times when they run out of available units. If you intend to visit at a busy time of the season be sure to reserve a car ahead of time.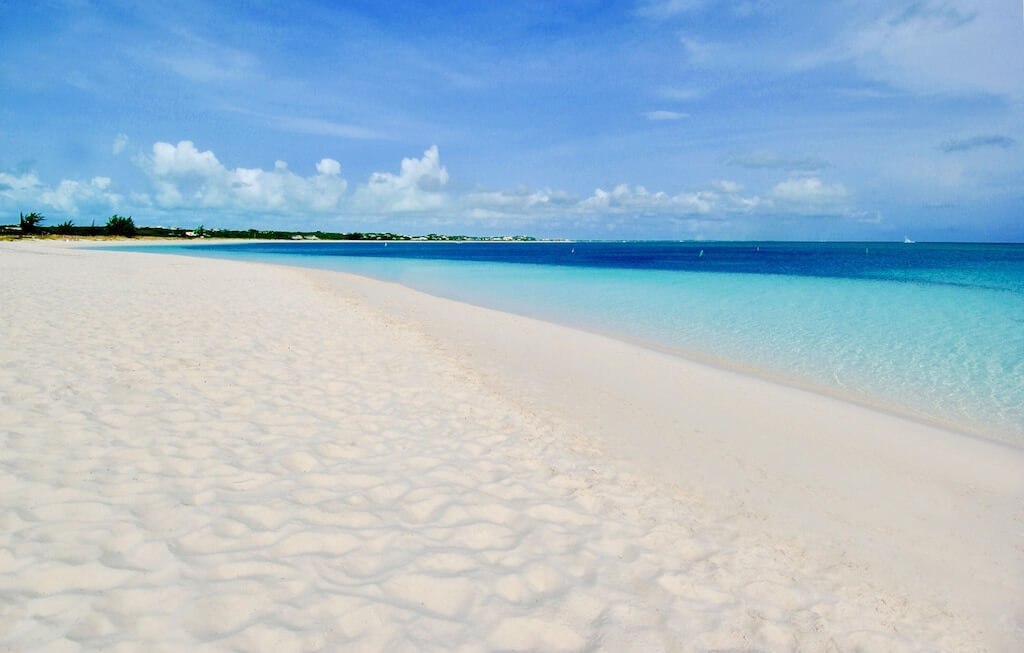 Despite this high visitor volume, the beaches of Turks and Caicos remain among the quietest popular destinations. They are never crowded and perfect for a relaxing time. The beautiful white sands as derived from the surrounding coral. It does not get hot underfoot as most rock sand containing silica does. The waters are warm year-round and with very few rocks or seaweed, they are ideal for swimming or just wading and having fun.
Put a visit to Providenciales on your list of places to visit soon.