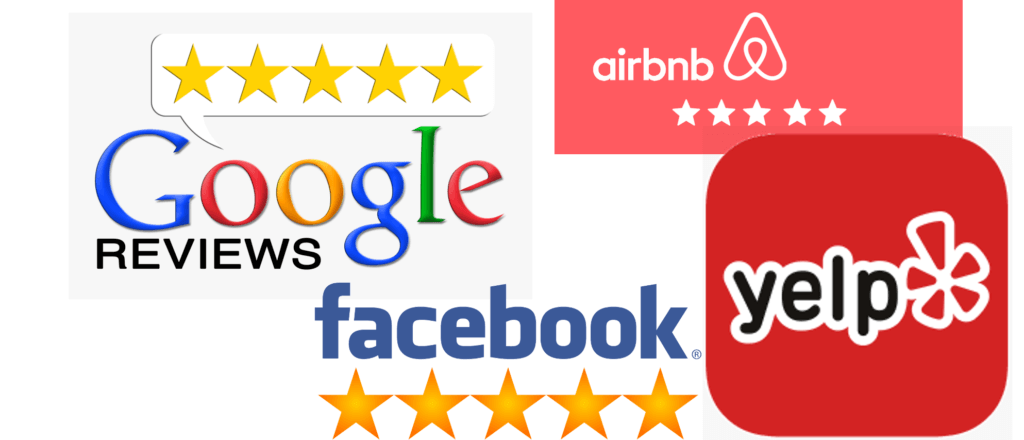 Debra S.
We had a fabulous stay at Gracehaven Villa – HIGHLY RECOMMEND! Also check out Jeremy's other property Gracehaven Getaway – we were able to see it during our visit and it is incredible as well! Jeremy provided us with helpful information prior to the trip and he and Kennetta were both lightning fast with their responses. Jeremy went way above and beyond assisting us on our last day – he is incredibly thoughtful and flexible. You are well taken care of when you stay at Gracehaven Villa 🙂 The house is spotless, bright, and has everything you could possibly need during your stay – beach chairs, snorkeling gear, bug spray, lots of towels, bottled water, everything you need for cooking, etc. We worked a bit while we were there and were both able to do video calls and have comfortable work spaces. The location is amazing – being able to walk to snorkel was fantastic and I enjoyed swimming with turtles and seeing the huge spotted eagle ray almost every day. We enjoyed having the private pool, outdoor shower, decks and outdoor space. The house and property are beautiful. Do not hesitate to book this villa – we can't wait to return and stay at Gracehaven!!

Yasmin
Staying at the GraceHaven Villa was one of the BEST experiences my family and I have had with an AirBnB host.

The location is fantastic! The pictures capture the location well and you should expect what you see in the images, which often is not the case. You are not far from the beach at all! Pending how fast you walk, you are a short few minutes walk from the front door to the sand. There's a great bar on the beach called "Somewhere", it's about a NYC block away.

Our hosts Jeremy and Kennetta were absolutely lovely to work with. Jeremy was extremely prompt, informative and communicative from the first interaction. Kennetta, our other host on site was fabulous! She went above and beyond with supporting us with a minor flight delay we had with a family member and contacted local authorities to help us navigate the unforeseen event. She also helped and watched our son while we snorkeled, which was kind of her!

We highly recommend vacationing at GraceHaven Villa! Be prepared to be "wowed"!
Evan J

If you're looking for a place to stay in Providenciales, look no further! We couldn't recommend this villa enough- fantastic location (about a 3 minute walk to Grace Bay Beach and several really great restaurants on the beach), super well-stocked (cooking equipment, sunscreen, snorkels, towels, etc.) and a truly wonderful host who is super communicative and always available to answer questions or give advice! We will be recommending this Airbnb to family and friends and we will definitely be back!
Nina L
This two-story villa by the beach is paradise!
Jeremy the host was very accommodating and quick to answer any and all questions we had before & during our stay. When we arrived we were greeted by Kenetta who was amazing. She gave us a tour of the place, answered any questions we had and even gave great recommendations of places and things to do. The villa immediately felt like home. It was equipped with everything you would need during your stay. The washer and dryer were a huge help given the amount of times we took the two minute walk to the beach for a quick swim. The villa is surrounded by beautiful tropical gardens providing privacy while you swim in the lighted private pool or sitting out on one of the balconies. The villa is located a few minutes from bars, restaurants, and grocery stores which was very convenient!
All in all this gem is absolutely a must while staying in Turks and Caicos!!
Sabra W
Gracehaven Villa was absolutely amazing. My boyfriend and I booked this villa for his b/day and had a wonderful time. It was incredibly clean and very modern. It looked exactly like the pictures and was even better in person. We enjoyed days and nights spent in the patio/ pool area the most and also took in the amazing sunsets on the top balcony. It was the perfect amount of space for the two of us. There is a bed on the first level, therefore; a family of 4 would work nice as well. The house is a 5 min walk to the beautiful grace bay beach area, which was peaceful and so serene throughout our stay. We had lunch at a place called "Somewhere" after we arrived, which is also a short walk from the Villa and located directly on the beach (very convenient). The place is central to all the necessities; the local grocery store, other restaurants, the little downtown area of Turks. Just about everything is 5-10 mins away.

The house has everything you need; beach towels/chairs and other accessories, linens, bath towels, kitchen essentials, bug repellent, first aid kits etc. Everything was extremely well done and very comfortable.
Yotam Y

One of the best vacations i've been on! My girlfriend and I were visiting Turks & Caicos for the first time and our stay couldn't have been more enjoyable. I appreciated the clear communication with Jeremy before the trip, and with Kennetta who was our host there and made our time there that much more convenient. She really went out of her way to make sure we were comfortable, answer any questions and provide tons of recommendations around the island. The villa itself is beautiful, exactly like it looks in pictures and doesn't disappoint. It was honestly the perfect size for 2, or maybe a family with small children. The multiple balconies was a nice touch, we got a great view of the sunset and sunrise from both sides of the house every night. The location itself was mint too , slightly off the main roads which was really nice and still super close to all the nearby restaurants and supermarkets. Not to mention the beach is literally a 3 minute walk away. Also, the villa provided some snorkel gear to use on the beach which ended up being one of the coolest parts of our trip. Overall this was a fantastic stay and I highly recommend staying here if you're ever visiting the Turks!
Scott H

We couldn't have asked for more. The location, the villa, the hostess everything was outstanding. We visit the island every two years and this is our new go to spot. Our friends stayed at different locations around the island and ours was the favorite. We will be returning.
Jennifer A
Tropical Oasis……My boyfriend and I throughly enjoyed our stay at Gracehaven Villas. The house was immaculate and full of amenities. The cool TCI breeze was a perfect complement to the pool. The house looks exactly as depicted in the images online. Jeremy was an extremely responsive and attentive host. We would most definitely stay here again. The home is just a few minutes from the beach and a local restaurant. The home is secluded enough for R&R but still under 8 minutes drive away from the supermarket, major restaurants and shops.
Destiny S

This villa was honestly so beautiful and more than I could've ever asked for. My husband and I were here for our late honeymoon (as we got married last year and was unable to take a honeymoon trip) but Jeremy set up a gorgeous display in the bedroom area with flowers and champagne. My husband and I were happily surprised. We loved the touches of the beach chairs, snorkeling gear, big spray, sunscreen and many more because those are things can be easily go forgotten until you actually need it so it was great to have those things readily available. The pool and the grill was definitely our favorite parts of the villa, we began every day laying out by the pool which was the perfect temperature (I might add). We also Barbecued on the grill. This villa just gave us everything we were looking for and we're so grateful to have experienced it. Lastly, Kennetta was such a help! She made our stay go easily, and gave us local tips about literally everything. We would've been so lost without her ❤️ Don't hesitate to book this villa, you won't regret it!
Harold H

We thoroughly enjoyed our 7 night stay in this little slice of Heaven! The house was amazing and met all of our needs/requirements. We enjoyed multiple trips to the beach every day – walked on the beach and snorkeled and then headed back to the house to lounge around the pool! Owners have done an exceptional job with furnishings and accoutrements – we were especially appreciative of the fruit bowl, spices and starter coffee pods for the expresso machine! We typically do not revisit places that we go, but are already looking at dates to go back and spend additional time. Jeremy was great to work with and they have a gem in their property manager Kennetta who was a wealth of information on where to go and what to see. Can't wait to go back and spend time in Gracehaven again!
Tom I

From start to finish, this was an incredible and easy experience, making for a great vacation for our family of 4. A big thanks to our host Jeremy, along with Kennetta who greeted us when we arrived! Absolutely recommend to anyone visiting!! Jeremy was very flexible when our flights moved around at last minute, he was extremely responsive and full of great tips. Kennetta gave us a tour of villa and great recommendations for restaurants and excursions. Location was perfect and 2 min walk to Grace Bay with ton of activities to do on the beach. We can't not wait to visit again soon.
Elizbeth S

Look no more, this villa is just absolutely heavenly!! 1 MINUTE WALK FROM GRACE BAY BEACH. The communication from beginning to end was seamless. Jeremy was extremely helpful with planning my itinerary and would answer all my questions within an hour. Kennetta our host was so sweet and shared great local spots. She even had a surprise romantic setup with a bottle of champagne and rose petals all over the bed (we just got engaged days before the trip). They just left me and my fiancée completely speechless. The villa is much more grand than I expected, completely brand new, decorated so chic and elegant. High quality appliances, the washer and dryer were extra helpful. It was it own private lot to park several cards if needed. The pool area is beautiful with an outdoor shower plenty of landscaping and a huge grill. My favorite part of the house is def. the second floor, the exposed wood ceiling is just magnificent and the bathroom setup is spectacular (there's also a spacey half bathroom in the first floor). We are 100% returning to Provo and staying in this Villa, cant wait!
Benjamin H

An incredible place—even better than pictures. The place is brand new and sparkling clean. They've thought of everything; more than any Airbnb I've stayed in. Great communication in advance of the trip and great updates even during the stay. Highly recommend!
Courtney M

GraceHaven Villa was amazing! Very clean, modern, safe and comfortable! Great location close to the best restaurants and very close walking distance to Grace Bay beach! Perfect for a romantic getaway! Highly recommend!
Elisa A

This house is a beautiful villa, modern in style with a unique "open concept" second floor. The layout is perfect for a couple's romantic getaway, but also doable for friends. The house is private with a secluded feel, yet only a very short walk to the beautiful beach and Somewhere restaurant. It's also a very short drive to the Grace Bay shopping/dining/beach areas. Both the host, Jeremy, and the house manager, Kenetta, are very responsive and eager to help in any way possible. This is a beautiful house in a beautiful location. We would stay again if heading back to TCI!
Benjamin H

An incredible place—even better than pictures. The place is brand new and sparkling clean. They've thought of everything; more than any Airbnb I've stayed in. Great communication in advance of the trip and great updates even during the stay. Highly recommend!
Melinda M

We LOVED our stay at Gracehaven! The check in process was a breeze! The villa was very clean and beautifully decorated! The kitchen was well equipped for everything we needed and more, making cooking meals in so easy and convenient! The pool was amazing to cool off during the day or relax in at night. We loved listening to the birds and watching all the butterflies around the pool. The best beach in Turks was only a short two minute walk from the villa. We couldn't believe how close the villa was the Grace Bay! The villa also had beach chairs, a large beach bag, an umbrella and snorkel gear that we used everyday. It was so nice to have those things provided. The bed was so comfortable and surprisingly so was the Murphy bed. It was so nice having that option for additional guests. I would highly recommend this villa! The location, decor and price can't be beat! Jeremy was the best! He helped us so much with recommendations and answering any and all questions we had and even told us how to get to some of the best places off the beaten path. The property manager was also so helpful and checked in with us to make sure we had everything we needed. We will most definitely be back and look forward to our next stay there!
Stuart L

My wife and I just returned from a week's vacation on the lovely island of Providenciales, and thoroughly enjoyed our stay at Gracehaven Villa. A bright, well designed, modern villa with a private pool and perfect location for easy access to the fantastic snorkelling at Coral Gardens reef just a few minutes walk down the road. Clean, well equipped, and professionally managed, it was a pleasure to stay here. We will return again. Stuart and Judith
Paolo F

Jeremy and Kennetta were always available to answer every question or give any tip. The Villa is stunning very close to one of the best beach of the island! In the house there is everything you need and we loved grilling next to the pool; if you are not in the mood for cooking restaurants and bar are walking distance making it the perfect stay!
Felicia V

The Bight Settlement is in the heart of the action. We were extremely close to all attractions and were even able to walk to the beach! Beaches, restaurants and the grocery store was only about a five minute drive. Kennetta was Jeremy's local agent who explained everything to us and even sent us different activities to do. Whenever we needed her throughout our trip, she responded immediately. Jeremy answered all of our questions in a very timely fashion. Kennetta was waiting for us when we arrived and gave us a tour of the villa. It was beautiful and had the essentials: cleaning products, cooking utensils, pots and pans, beach towels, and beach chairs.
Sam R

This villa is perfect for many reasons: Super close to the famous Garce Bay beach beach and an amazing snorkeling spot only minutes walk from the house called the Coral Gardens. House is very private, in a very safe neighborhood and very easy to get around. The building is brand new, quality is top notch, and it's well designed. Pool is refreshing, king bed in the massive master bedroom with high ceiling is so comfortable and the walk-in closet and en-suite bathroom is super awesome. The Murphy bed is very comfortable and fancy, brand new appliances, washer and dryer, beach chairs and umbrella, sunbathing beds and chairs everywhere, and both patios are very large. I loved this place very much and can't wait for the island to get back to normal to be able to live there again. It was a true treat to be able to live there. Also to mention that the hosts are super amazing and reasonable folks and they took care of us very well for the entire time that we stayed there. I will definitely be back there again and highly recommended.

Antoinette R

Due to Covid 19 and not wanting to travel at this time my husband and I decided to celebrate our 9th Anniversary by having a staycation here in Providenciales Turks and Caicos and we ended up choosing this villa to keep us entertained.

My experience started from Jeremy who was very prompt with answering all of my questions in regards to booking this Villa. He was very professional and that caught my attention even me more in deciding wether or not to choose this villa.

The advertising pictures that you see does this villa no justice. This villa is even MORE BEAUTIFUL in person so you will have to come and experience this "nature scenery" for yourself. It is very quiet, modern and sophisticated all at the same time. It has small private 4ft pool for you to enjoy. The beach is about a 6min walk away and it was quiet and peaceful, talk about real tranquility. I did happen to enjoy a peaceful sunset on the beach during our stay.

Kennetta was our local host. She was Incredible from start to finish. Always readily available to answer any questions we had. She was very patient person. She toured me around the villa had complimentary amenities set up upon arrival such as champagne, peanuts and fresh fruits for us to enjoy. She is just a call away with if we needed any assistance.

I was even more pleased that the villa took Covid 19 into consideration during these time and they offered disposable mask, hand sanitizers and Lysol spray to use at anytime.

Therefore, We highly recommend this villa to any couple looking to getaway with a partner or friend. It was worth the time the money and it exceeded our expectations at all costs.

John B

Really nice little property a 30 second walk to the best beach in the Caribbean, Grace bay. Beats staying in a hotel room for a night, perfect for a couple or 2-3 guests.