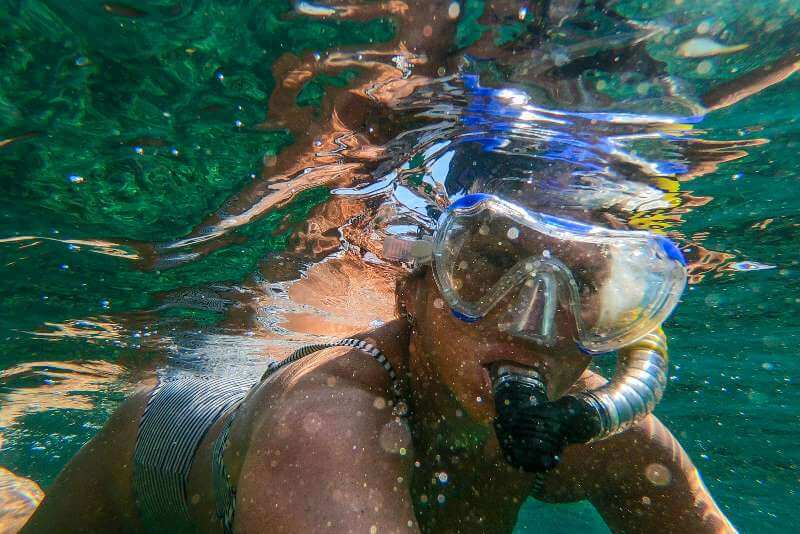 Snorkeling is a great activity. It's not only fun but also immensely interesting and educational. But we always want to ensure that we are safe when swimming. There a many snorkeling venues in Providenciales. The most adventurous of these way of course is to take a dedicated boat trip that caters to snorkeling in the outlying areas and small cays around the main tourist base of Providenciales
In this post I just want to highlight to family travelers that there are several areas that are in easy reach and very safe for all ages. Here anyone can enjoy the delights of snorkeling in Providenciales, Turks and Caicos. The waters are wonderfully clear and the Islands are surrounded by beautiful white coral sand beaches and numerous coral reefs. Two such areas can be found right off the beach.
One is at Coral Gardens reef off Grace Bay beach. The reef is only a matter of yards from the beach and it has a wealth of marine wildlife to be seen. This ranges from the host of coral fronds growing from below into spectacular trees and fans to large sea turtles, a very large (but safe) barracuda that lives on the reef as well as eagle rays and a host of smaller tropical fish species. There are resort attendants on hand who will effectively police the swimmers, so they don't encroach on the centre of the reef and damage coral life. Snorkel gear can be rented from a stand right on the beach if need be, but I suggest taking your own.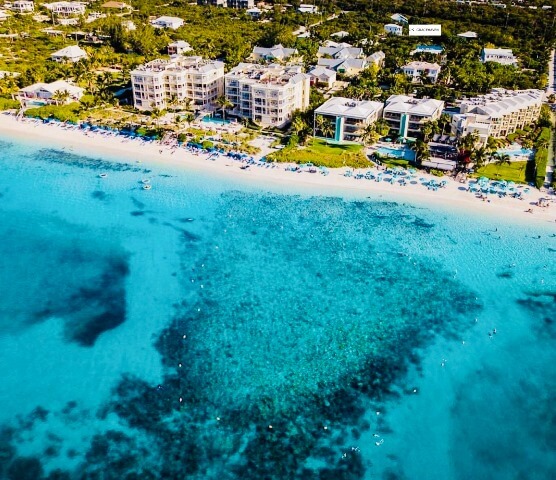 The second family-safe snorkel area is Smiths reef on Coconut Road . This is found just outside of the Turtle Cove inlet and marina. This is even shallower and again good for children to explore but they should stick to the west ends of the beach by the inlet to Turtle Cove where the sand is to get into the water as elsewhere it's a little rocky and difficult underfoot. Further to the East and away from the shore, the reef can be subject to some tidal currents at high tide so always take care with inexperienced swimmers here. Similar wildlife can be seen but the corals are a little smaller and not the high structures that are seen on the outer edges of Coral Gardens.
Protect the reefs
The corals are a living animals that are immensely delicate and sensitive. The reef structures take thousands or even millions of years to grow but the living creatures present now can be destroyed very easily. You should never touch or take any of the coral and when swimming you should not use harmful sunscreen. You can check the reef-safety of a product here or look for the Protect Land + Sea Certification.
Find out more about how the reefs around Turks and Caicos are monitored and work is done protect them by the Department of Environment and Coastal Resources and also the Turks and Caicos Reef Fund. If you enjoy the reefs you can do your part to help protect them by donating to the organisation. ( tax deductible for U.S. citizens ) Click the image to see how.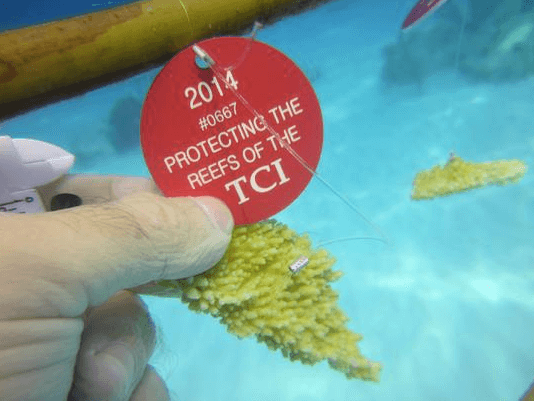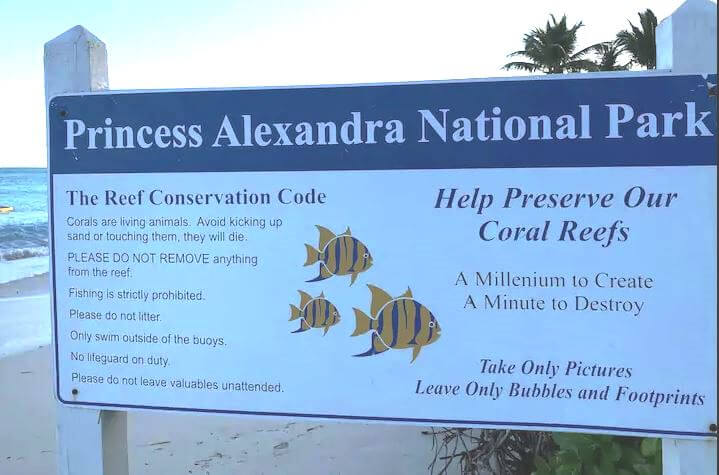 Visit the reefs
Staying at Gracehaven Villas is ideal for vising either of these TCI snorkeling venues. Coral Gardens is literally just down the road and can be walked to in a few minutes. . Smiths reef is just 5 minutes drive away and has parking right by the beach. See them both on our Places to visit in Turks and Caicos map.