The good news is that an RT-Lamp test is acceptable for entry into Canada
The Canadian government travels restrictions for reentry into Canada still requires a PCT COVID test to be completed within 72-hours of your flight. Finding a place to complete PCR testing in Turks and Caicos is easy enough and the results are emailed to your inbox within 24 hours and in practice it is often sooner. AccuDiagnostics in the Graceway IGA plaza provides a great service with rapid results delivery at a cost of $185 per test. The cost of tests for a larger group is significant.
There is a better option though, for Canadians returning home. A test kit known as a RT-Lamp test is now available and a test result qualifies fully for the Canadian test requirements.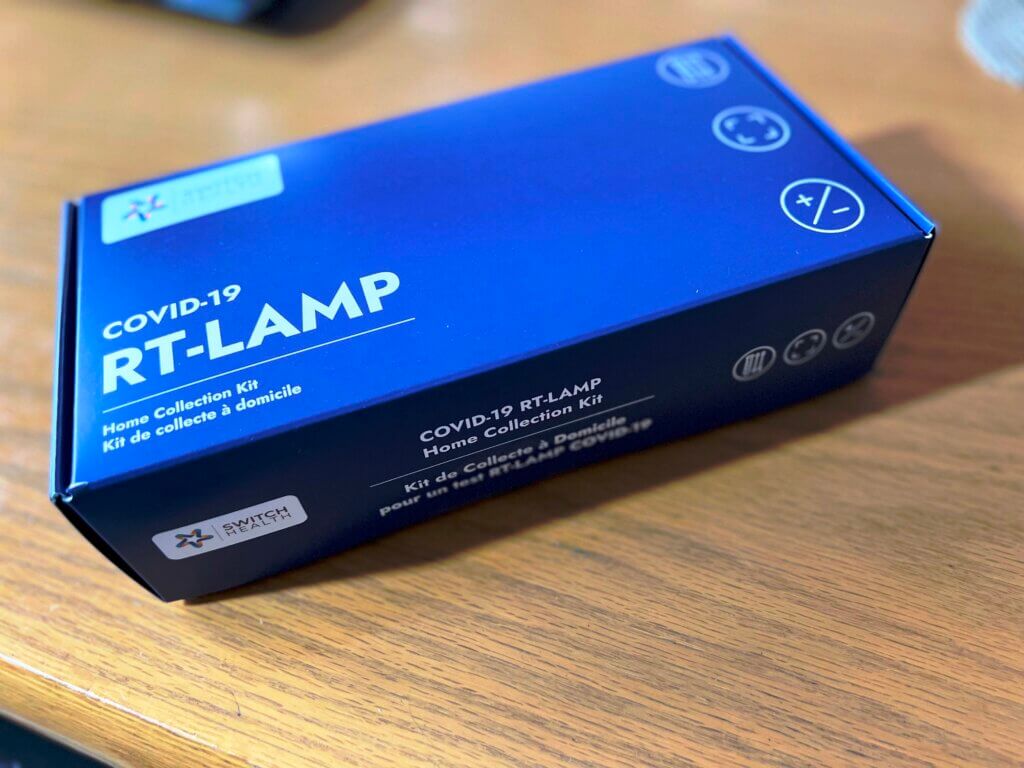 The RT-Lamp testis a self-administered molecular diagnostic test which is observed via a tele-health platform. You take the test yourself, wait for the machine to generate the results and then take a photo and upload it to ASMO for verification.
It can be purchased online through Switch Health for $199 CAD, saving aroung$40 at current exchange rates. Even better, for Air Canada Aeroplan members there is also a promotional discount price of $149 plus member receive 500 Aeroplan miles with every test kit purchased.
Ordering online is simple at https://switchhealth.ca/en/partners/aeroplan#collectionKits . The kits have proved very popular and have at times sold out as demand exceeded supply so be sure to order yours early. Delivery to home is via Purolator at takes 3-5 business days.
Each one comes with a test module and batteries, sample vial and swab stick. For ID purposes the kit has a unique QR code which is used to link the result to your travel documents. There is an bi-lingual instruction manual included as well.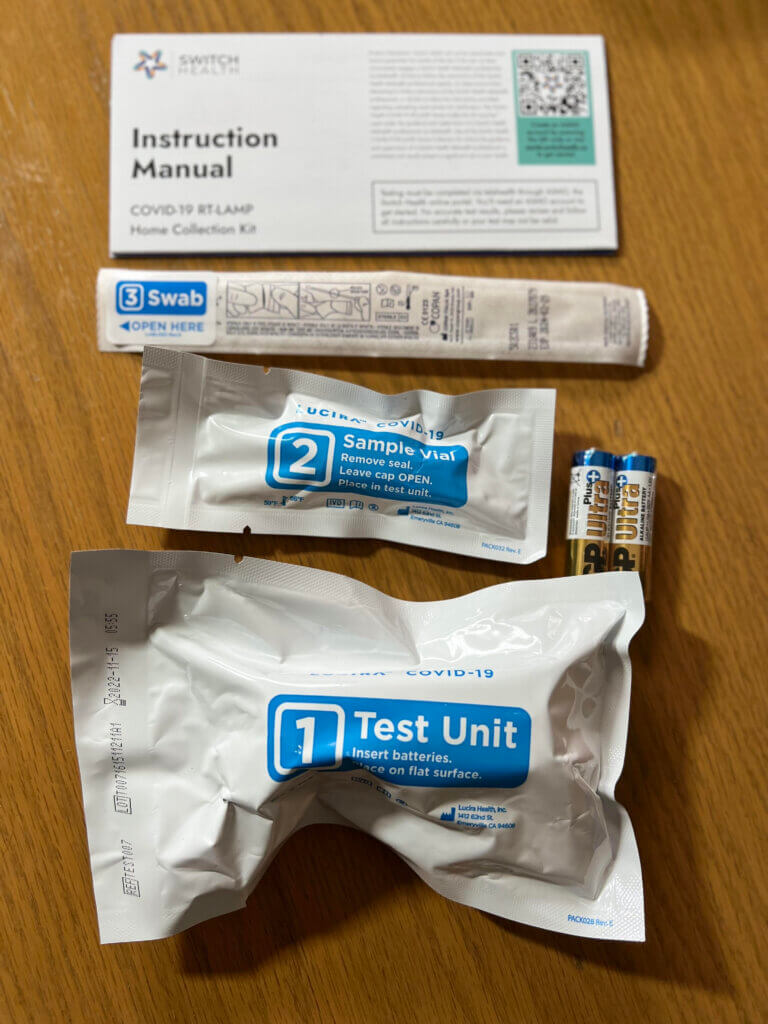 Using this technology will mean you can complete the test quickly from your holiday accommodation and get the results back within 45 minutes. The results can be uploaded to the ArriveCan app and you are good to go.